SANSA Awarded Partner of the Year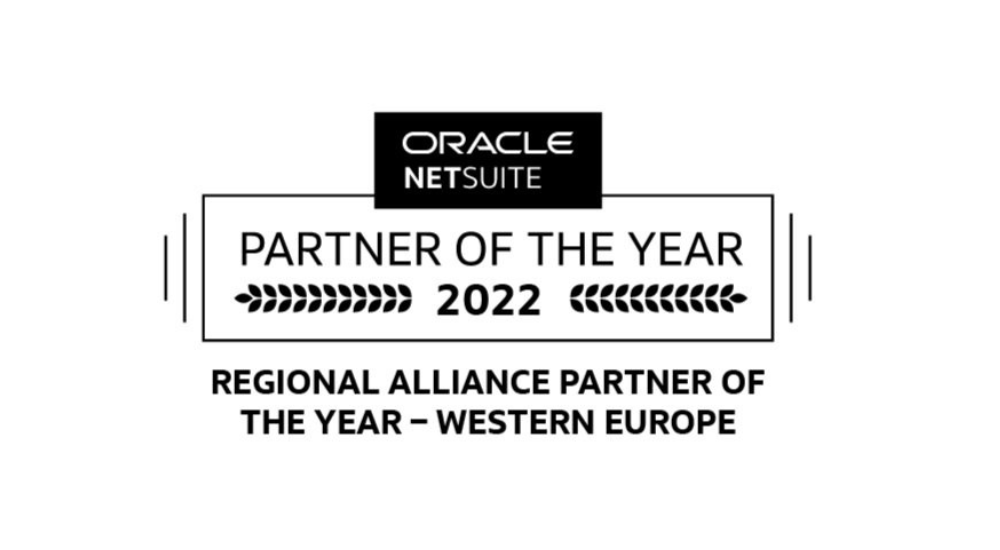 The SANSA Solutions team is extremely proud to announce that we've been awarded NetSuite Regional Alliance Partner of the Year 2022 for Western Europe.
The award recognises SANSA's continued growth and performance over the past year. As well as the hard work the SANSA team itself has put into ensuring NetSuite's expansion across Western Europe, and in delivering extensive knowledge and exemplary service for all its customers and partners.
NetSuite Alliance Partners deliver consulting, business transformation, integration, and implementation services for clients to capitalize on the value of NetSuite software. As specialists offering best-in-class Oracle NetSuite consulting, training and support, SANSA's unrivalled efficiencies in building teams of best-certified professionals means a continual, unerring focus on operational excellence.
As the most accredited NetSuite partner, and the only EMEA partner to have achieved ERP Expertise, SANSA is now even better-placed to continue to deliver to our clients, our unique methodology blending people, process and technology across a broad range of features and in a diverse selection of sectors and industries.
We're honoured to receive this recognition for our outstanding work, which is testament to the quality of our consultants, the training we provide and our company culture. We're excited to continue to help our clients integrate and maximise NetSuite solutions, with our strong project governance and unrivalled project-management. In turn, accelerating their growth and making their businesses more productive for the remainder of 2022, and throughout 2023 and beyond.
Want to discover more about the work we're doing to maximise our clients'
efficiencies and growth? Visit our About Page or Get in Touch today.